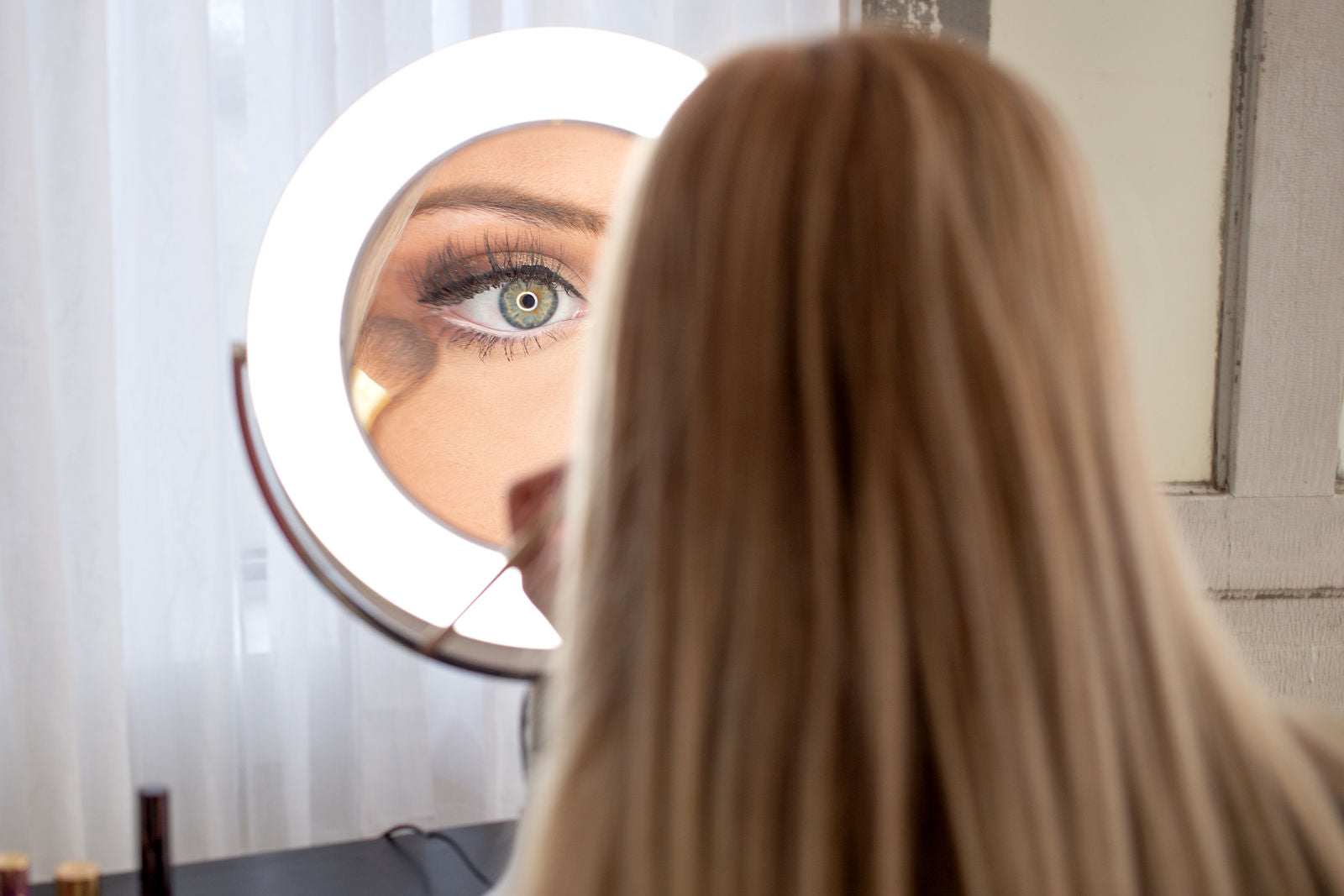 When applying makeup, lighting is the most critical to the quality of your application, but glass quality also plays a factor. Here we break down what to look for in a quality mirror. 
Quality Mirror Feature 
High silver content

Copper Free

Distortion Free
HIGH SILVER CONTENT
There are two main types of coatings that are applied to glass to make it reflective.  Aluminum coated mirrors reflect about 90% of the light across its surface while silver coated mirrors reflect about 95% making silver the overall best option. 
MAKE SURE YOUR MIRROR IS COPPER FREE
Mirrors using copper are worse for our environment and use harmful chemicals. A copper free mirror is more resistant to humidity and corrosion and will not fog up as much. 
MAKE SURE YOUR MIRROR IS DISTORTION FREE
A distorted mirror means the reflection you are seeing is not true. The most common example of a distorted mirror is mirrors that can be found in funhouses that can make you look skinnier or larger.  
A good quality mirror is manufactured carefully taking into account glass thickness and the tolerances the manufacturer adheres to.  Float glass is an ideal option for makeup mirrors as it's essentially a super smooth distortion-free glass. Float glass is made by pouring the molten glass from a furnace into a chamber that contains a bed of molten tin. The atmosphere inside the chamber is carefully controlled. The glass floats on the tin and forms itself in the shape of the container.
HOW ABOUT ACRYLIC MIRRORS
The biggest benefit of acrylic mirrors is that they are less likely to break. However, because acrylic is softer and can bend easily, it's much more difficult to make it distortion free.  They also have a tendency to absorb moisture and can get easily distorted if dented by the slightest impact.