Are you seeking the perfect gift for the beauty enthusiast in your life? Look no further! We compiled a curated list of the best makeup mirrors and ring lights that make the perfect present. Whether you're shopping for a skincare junkie, makeup lover, or the influencer in your life, our holiday gift guide has got you covered. From luxurious mirrors that grace celebrities' vanities like Kim Kardashian, to portable pocket mirrors and elegant travel collections, these gifts will surely delight any beauty lover. Make this holiday season extra special with our handpicked selection.
The Beauty Ring Mirror is the perfect gift for the beauty lover that has everything! This deluxe all-in-one ring light and makeup mirror includes a high-quality dual 1x and 5x mirror with 5 brightness levels & 3 color temperatures, making it easy to achieve flawless makeup looks. A built-in ring light and phone holder also allows for capturing the perfect selfie. The circular design helps to eliminate shadows and reduce harsh lighting on the face, creating a soft and diffused glow that accurately reflects your look!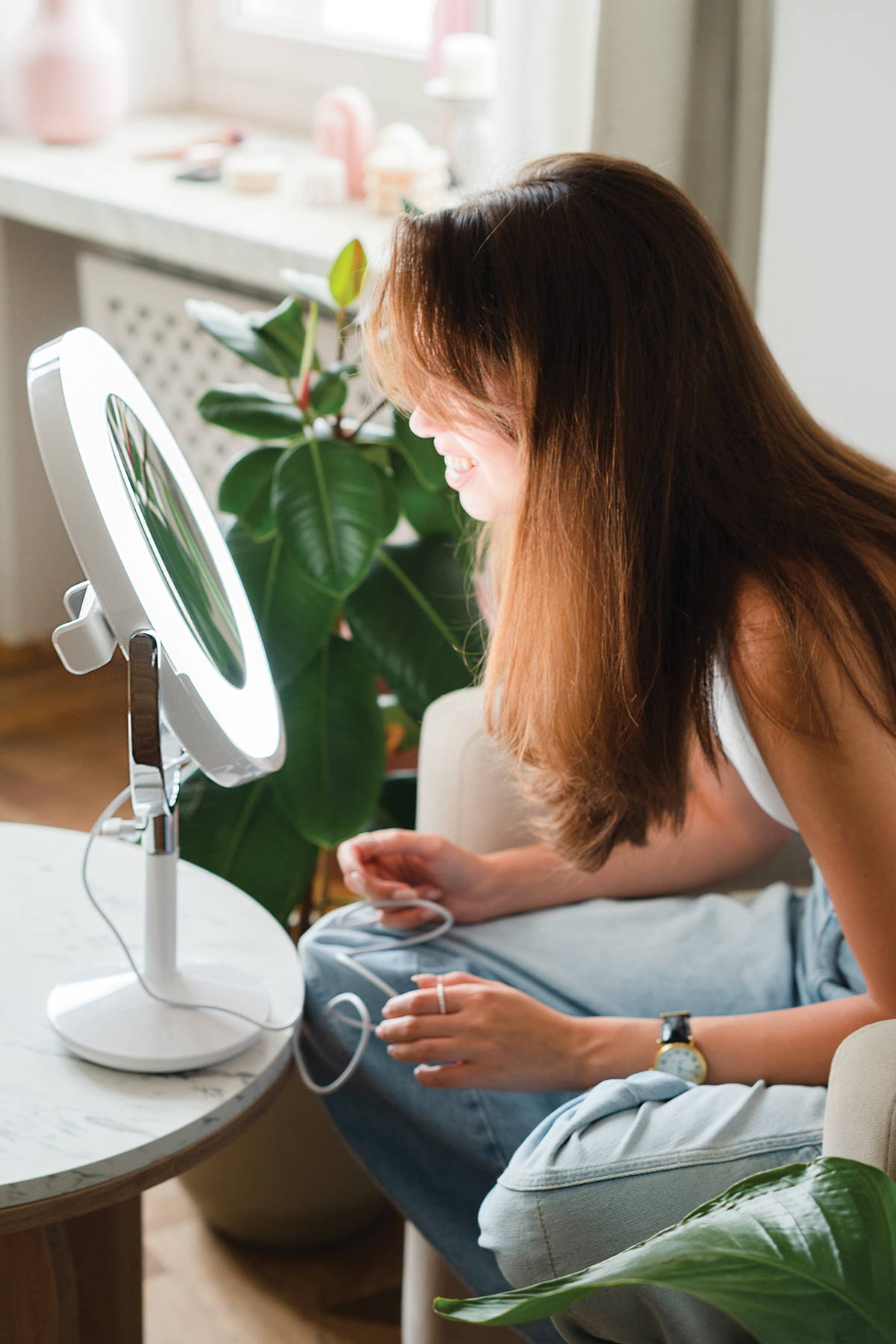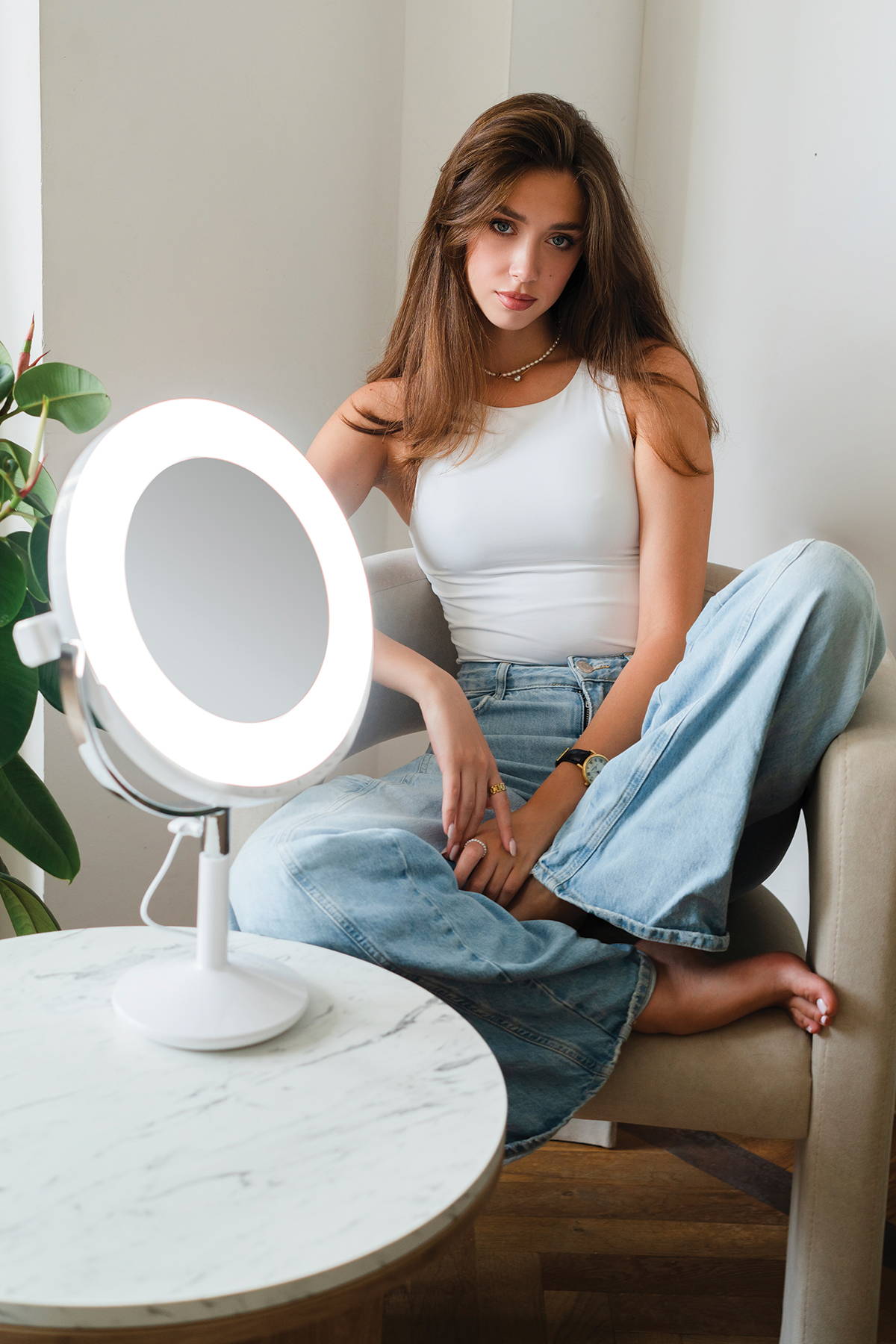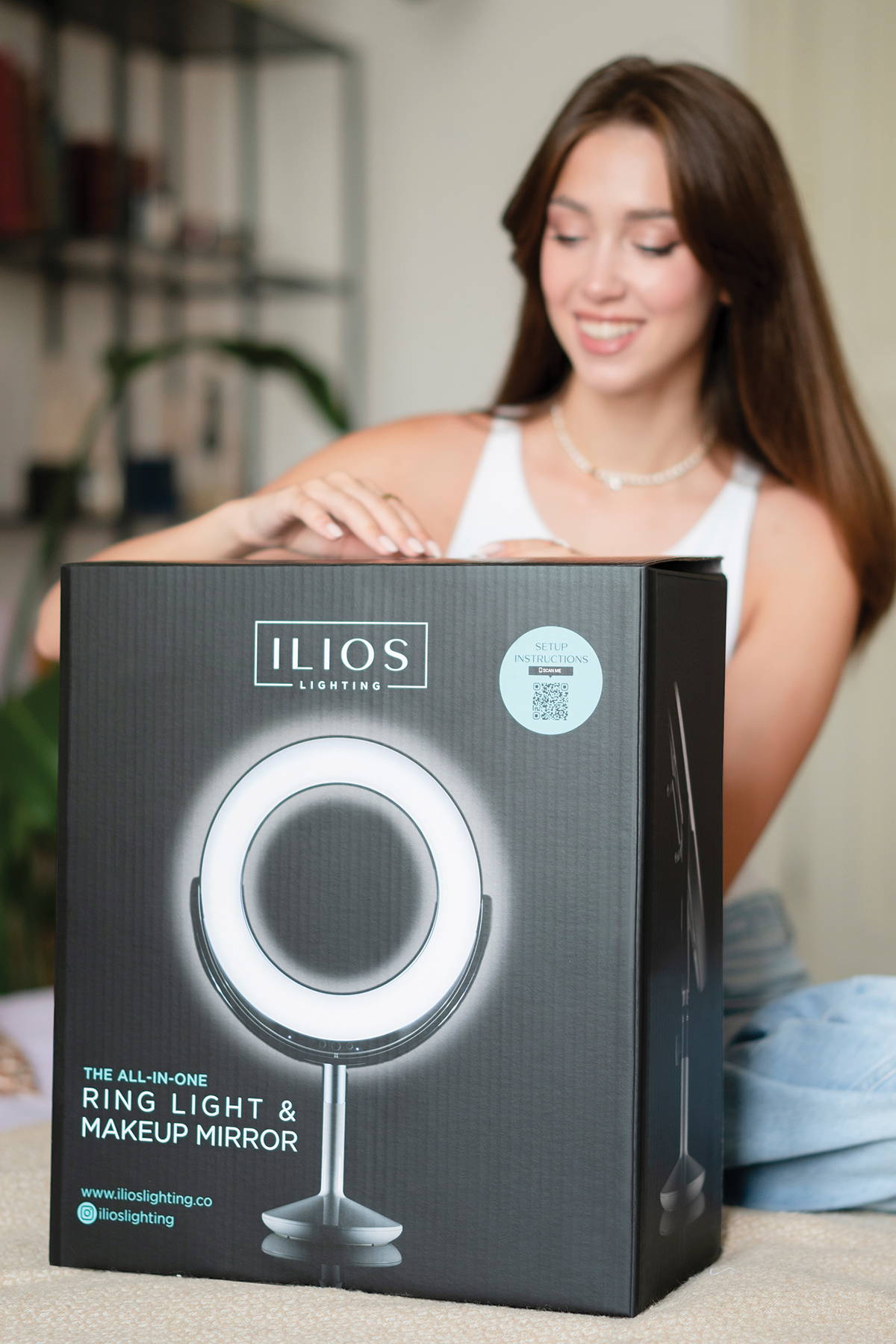 Having a lighted compact mirror in your purse is essential for staying on point with your makeup throughout the day. Whether you're at work, attending events, or just going about your daily routine, having a portable mirror with built-in lights allows you to easily do touch-ups on the go.
With a lighted compact mirror, you no longer have to rely on dimly lit restrooms, car mirrors or the reflection of your phone screen to check your makeup. The built-in LED light provides a clear and well-lit view for touching up your makeup or checking your overall appearance! And did we mention how sexy this light is?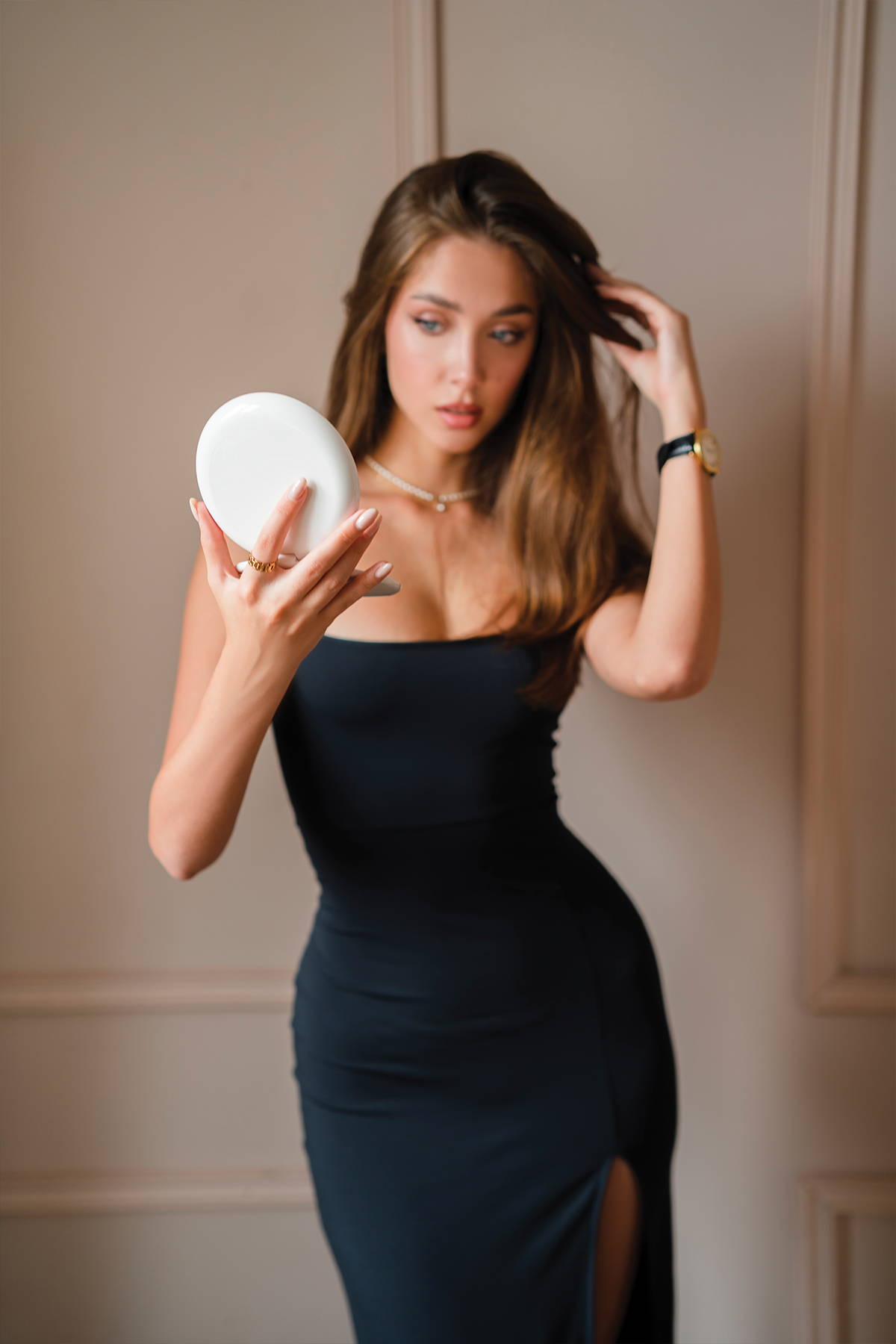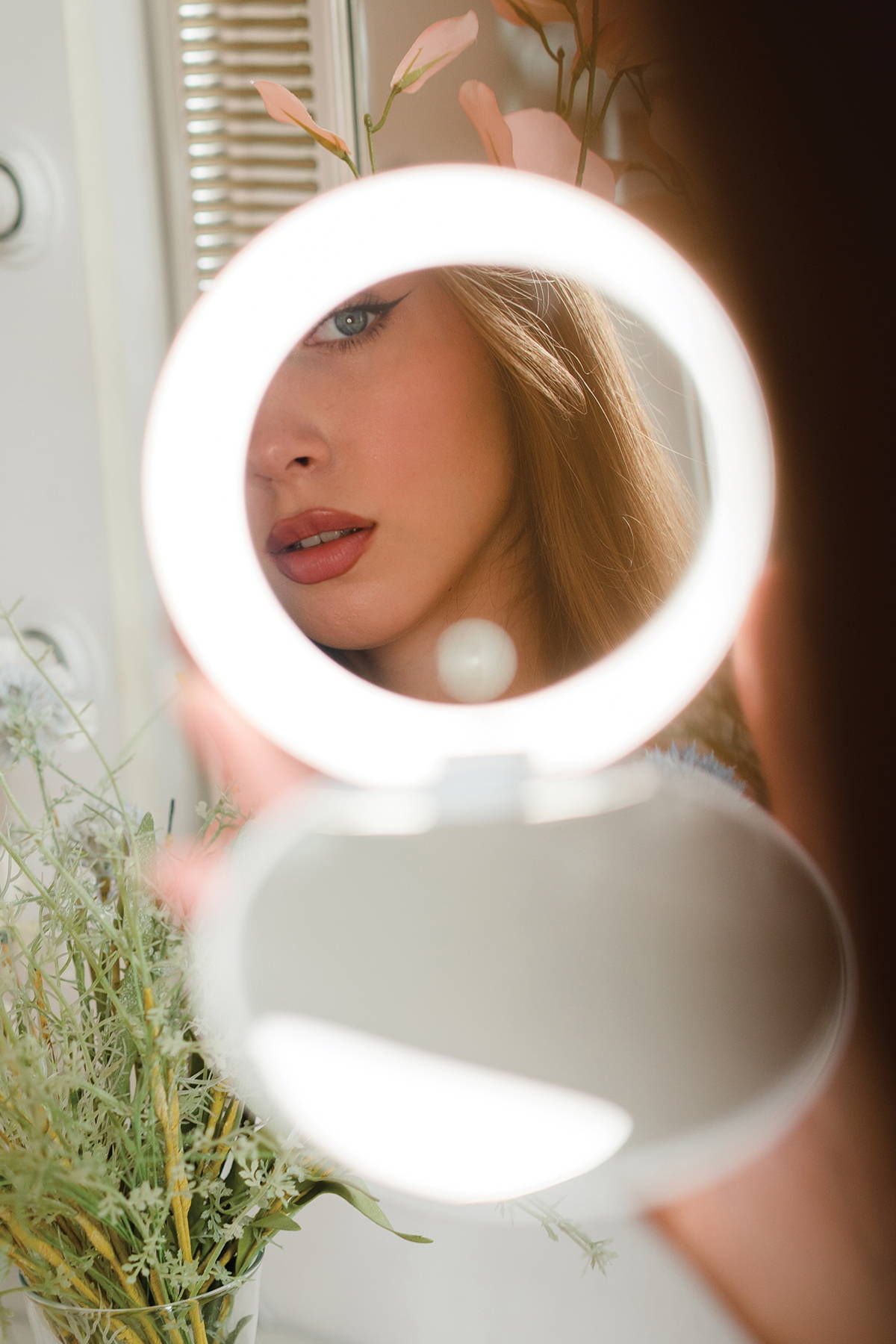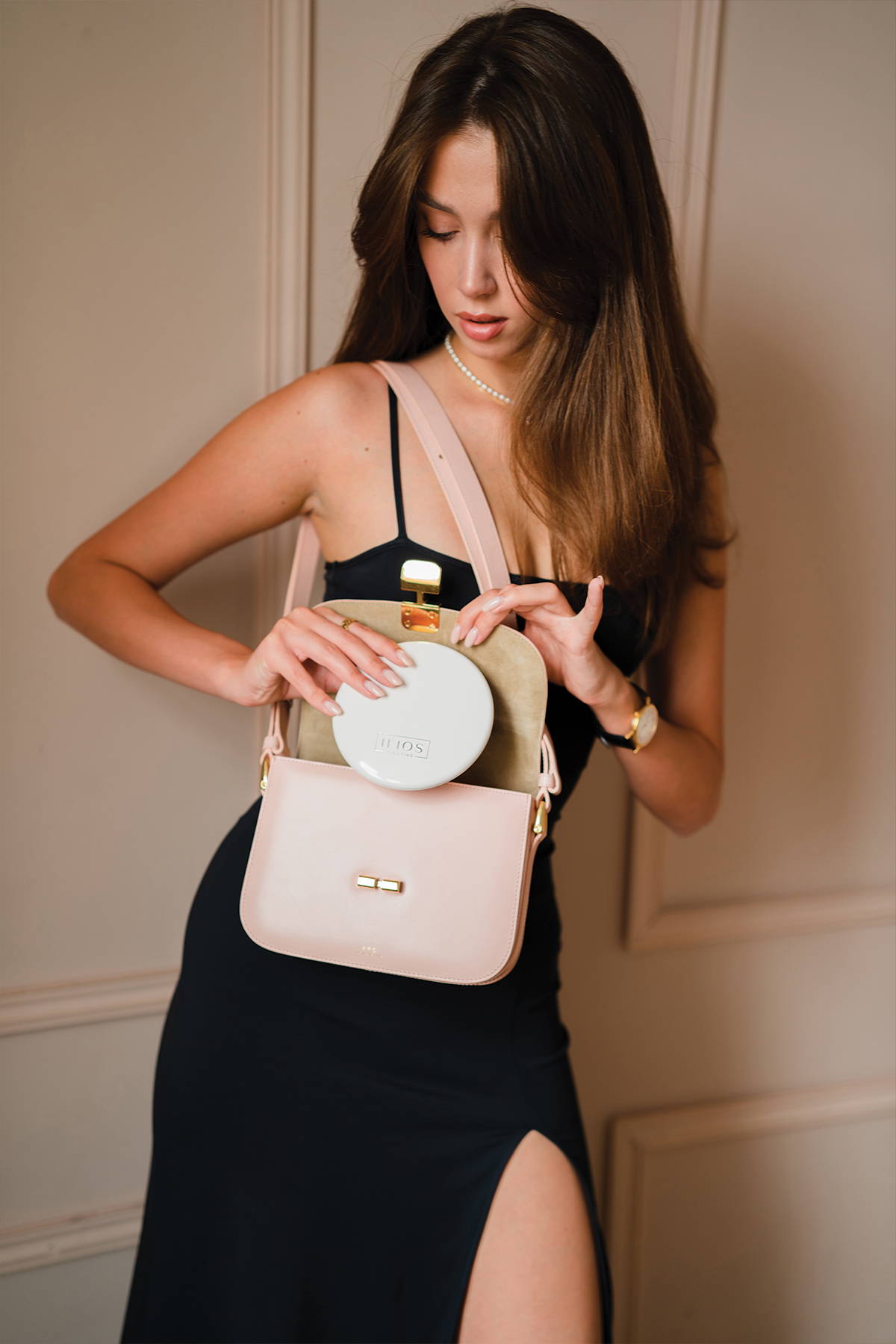 For the frequent traveler who loves to explore the world, a high-quality portable lighted mirror is a must-have. Say goodbye to poorly lit hotel rooms and hello to flawless makeup application on the go. Our Makeup Mirror Travel-Kit is designed with the jetsetter in mind. Compact, lightweight, and easily packable, this mirror is perfect for fitting into your suitcase or carry-on. With built-in LED lights, you can ensure that you always have optimal lighting no matter where you are. Whether you're getting ready for a business meeting or a night out in a new city, this travel-friendly mirror will be your trusted companion. Don't let bad hotel lighting dim your sparkle - shine bright with our travel-ready mirror kit and always look your best, wherever your adventures take you.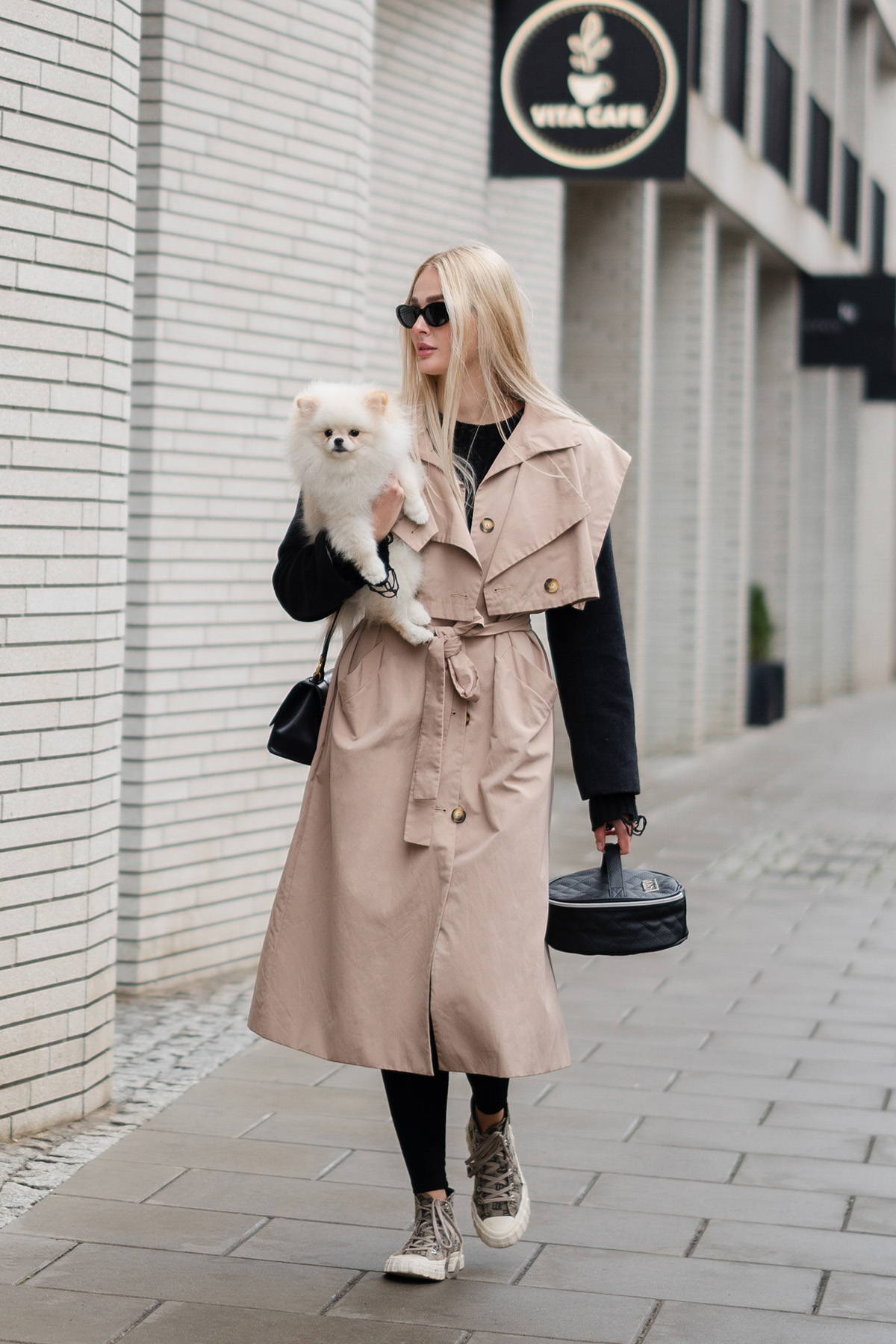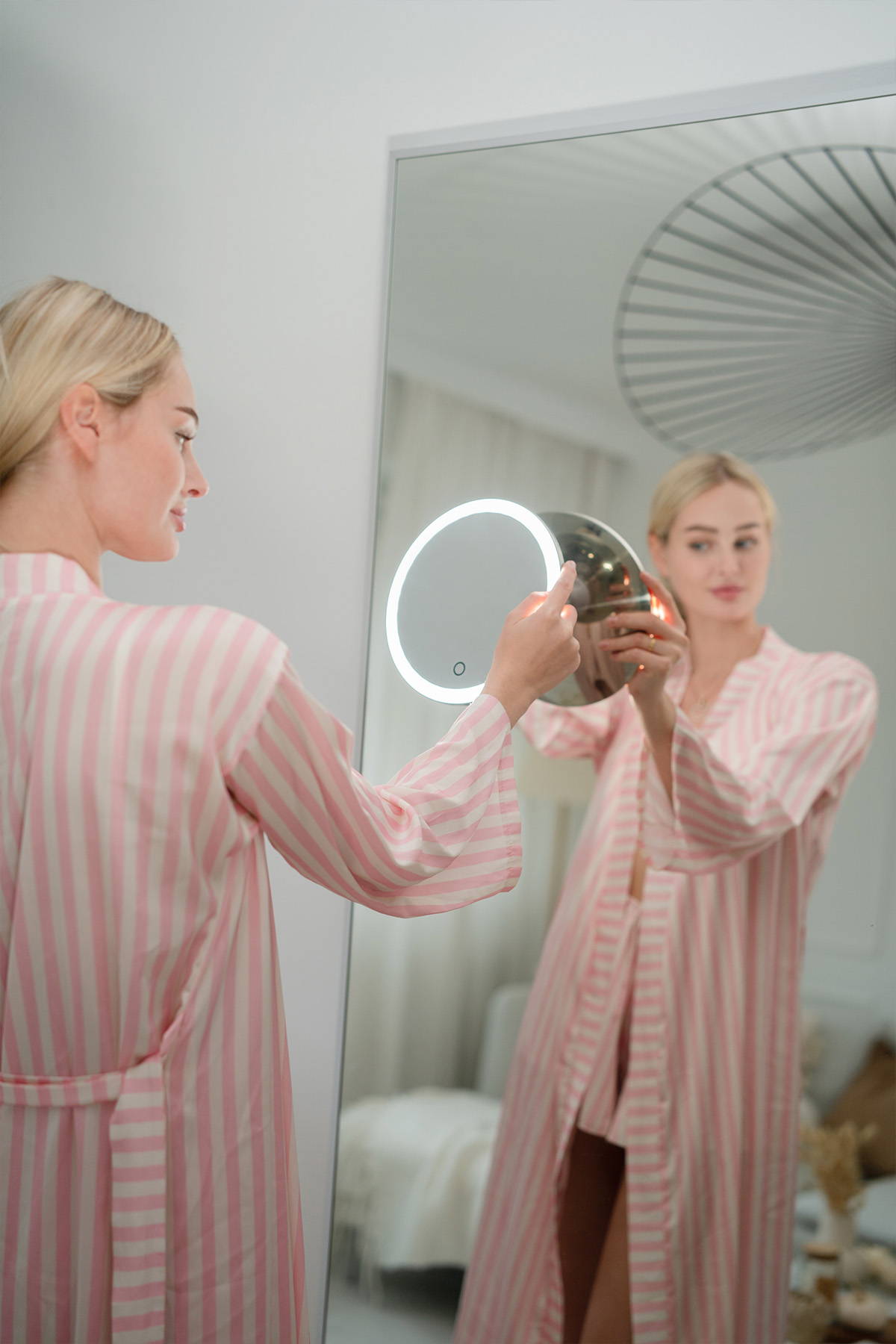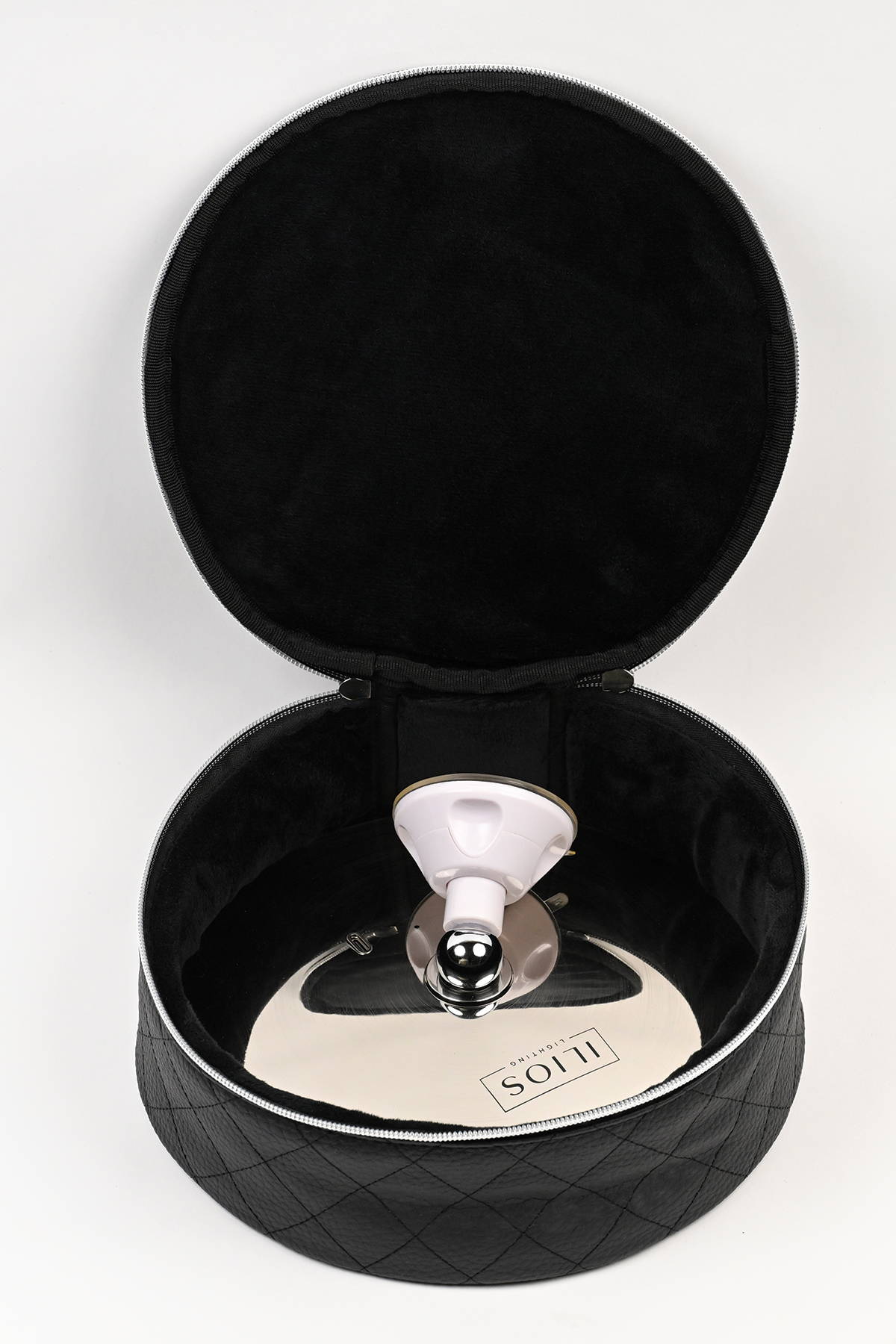 Transform your bathroom into a spa-like oasis with a Lighted Wall Mirror. This luxurious addition to your bathroom will elevate your self-care routine and create a soothing and relaxing ambiance. Built-in LED lights provide soft and natural lighting, perfect for getting ready in the morning or unwinding after a long day. Adjustable brightness settings allow you to customize the lighting to your preference, whether you prefer a bright and energizing atmosphere or a soft and calming glow. With its sleek and modern design, this lighted wall mirror not only enhances the functionality of your bathroom but also adds a touch of elegance and sophistication. Treat yourself to the ultimate spa experience with a lighted wall mirror and indulge in the luxurious comfort of your own home.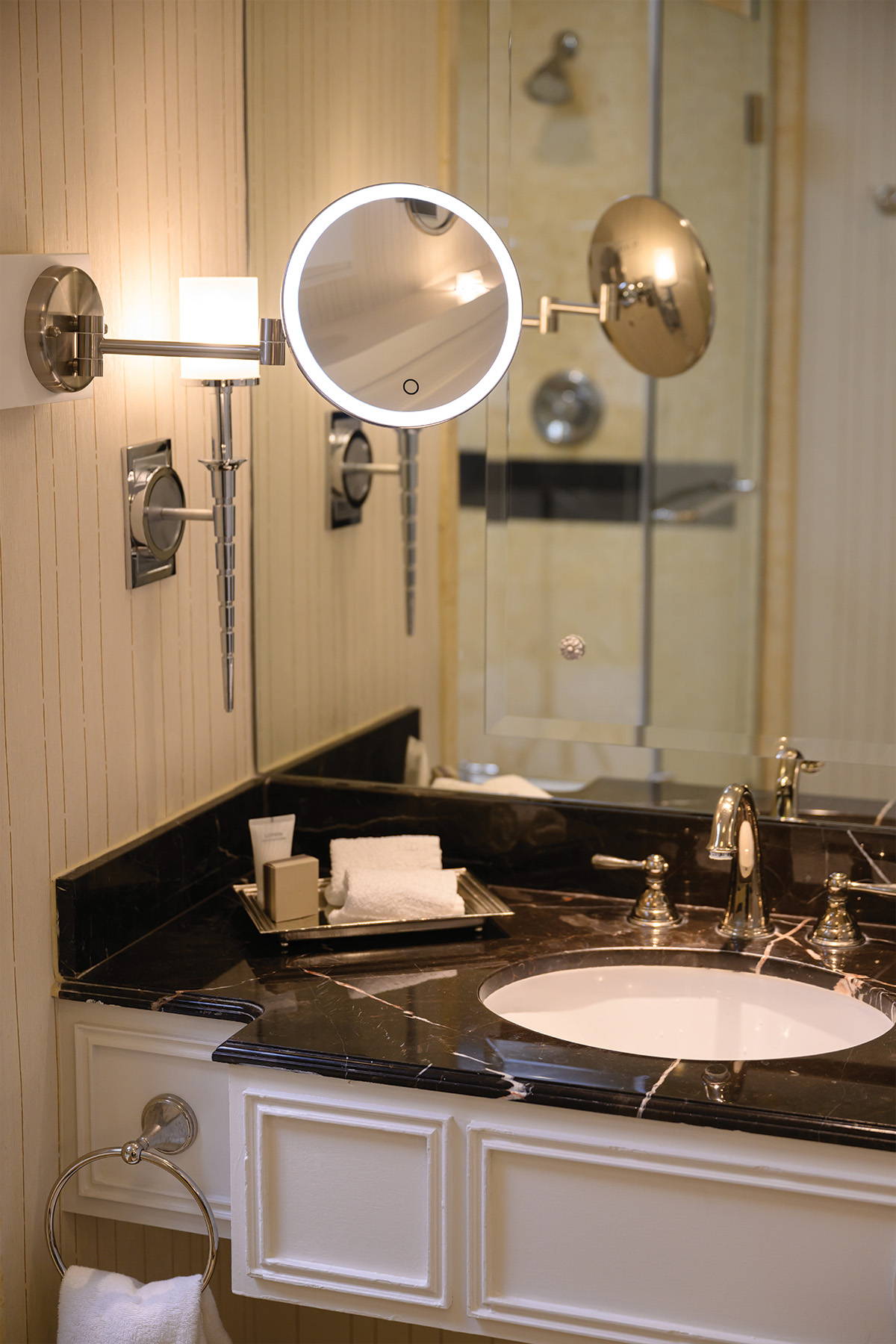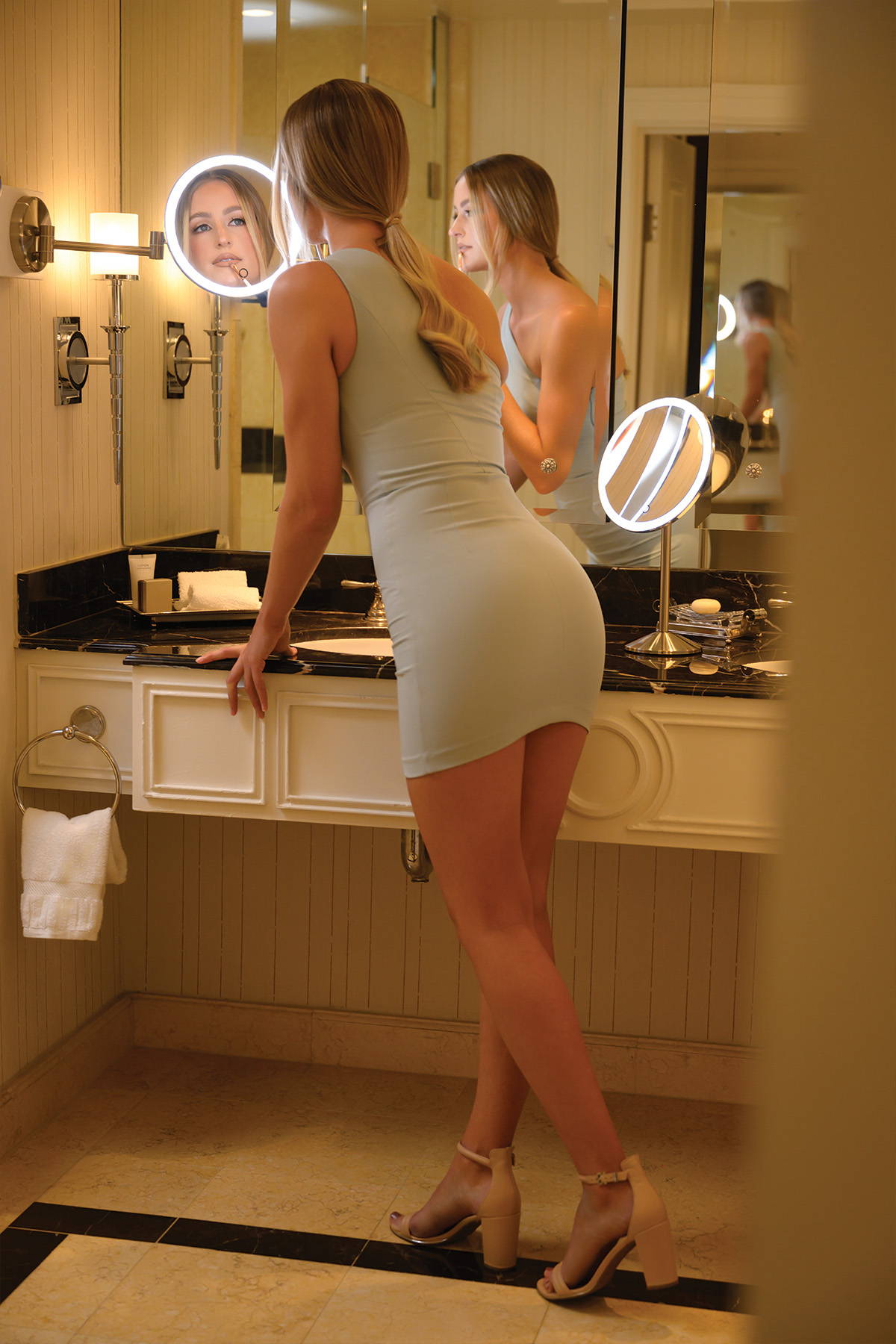 As a makeup artist, using professional-quality lighting on your clients is crucial.And who better to create the perfect Beauty Ring Travel Kit than Mario Dedivanovic, Founder of Makeup by Mario and Kim Kardashian's makeup artist.
Professional lighting ensures accurate color representation. Different lighting conditions can distort the way colors appear on the skin. By using high-quality lighting, you can ensure that the colors you apply to your client's face match their true tones. This is especially important for events like weddings or photoshoots, where the makeup needs to look flawless in various lighting environments.
Professional lighting also helps to reveal imperfections and ensure precise application. Harsh or inadequate lighting can create shadows, making it difficult to see fine details or flaws. With proper lighting, you can identify any areas that require special attention, such as blemishes or uneven texture, and address them accordingly.
.
Additionally, professional lighting enhances the overall makeup application process. By ensuring consistent and optimal lighting conditions, you can work with more confidence and accuracy. This allows you to create well-blended eyeshadow looks, seamless foundation application, and precise contouring. It also helps in achieving a balanced and symmetrical makeup application, ensuring that your client looks their best from every angle.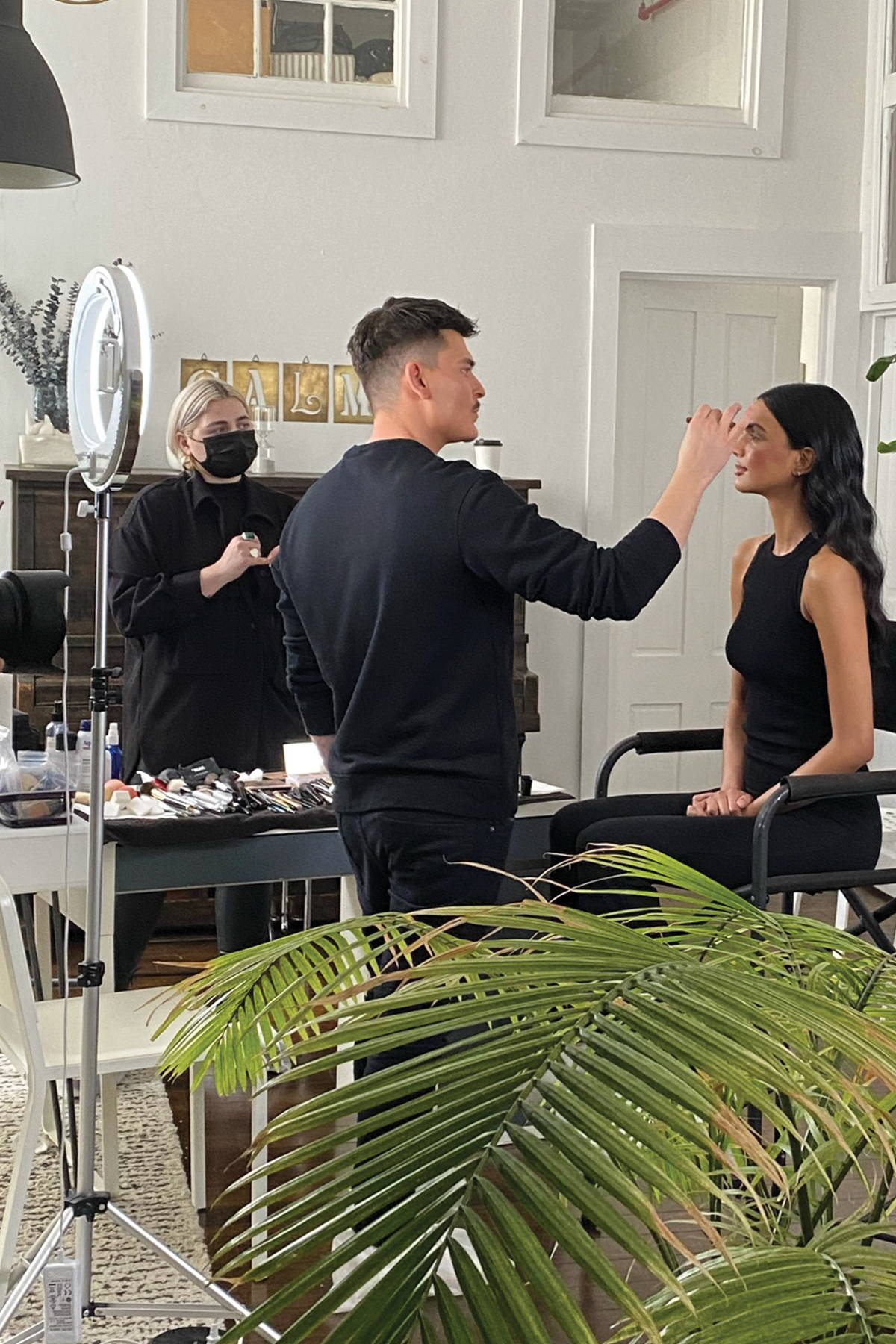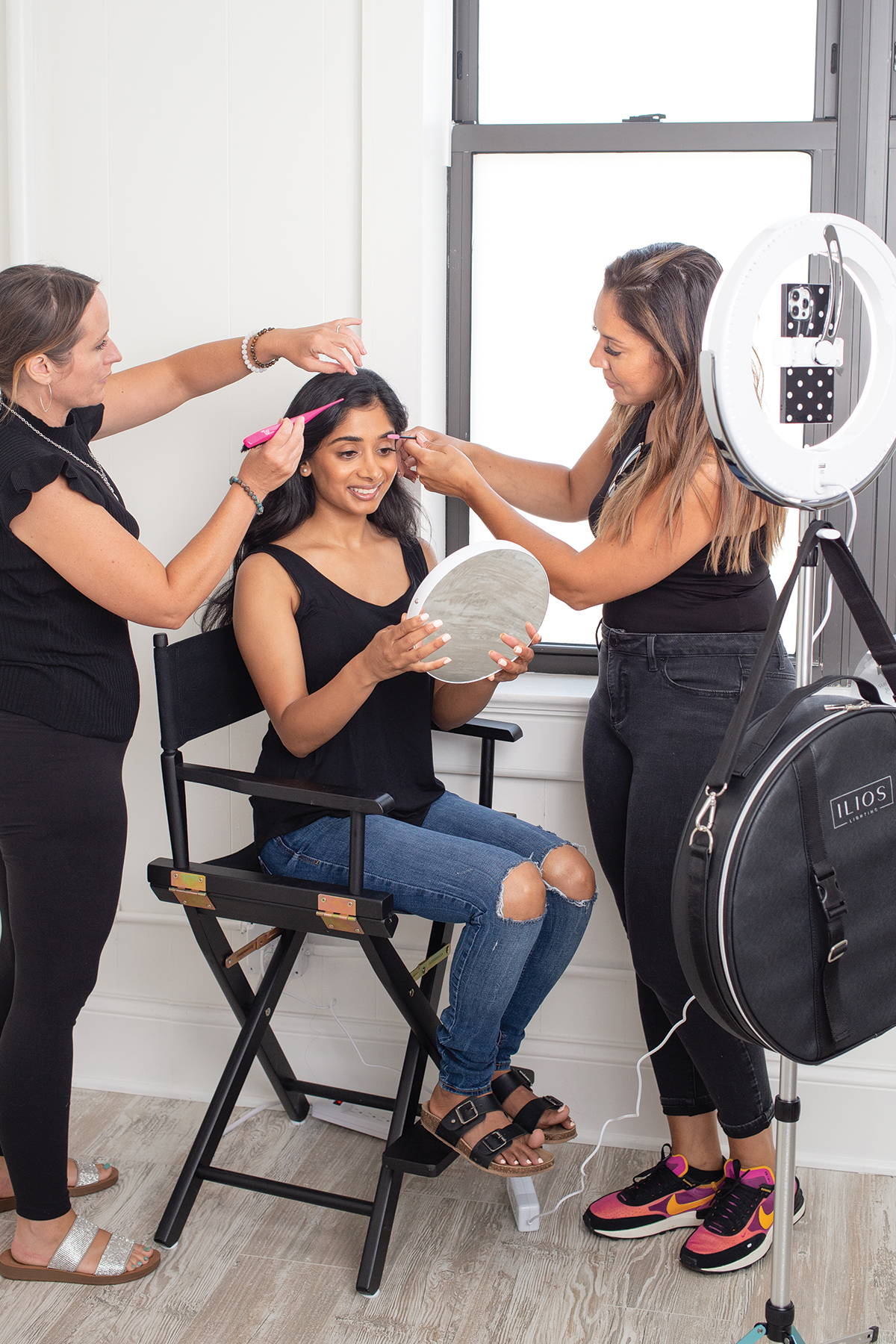 For moms whose family pics leave us green with envy, we recommend the Creator Photography Kit. This kit includes a makeup mirror with a built-in ring light that attaches to your smartphone and includes a tripod, providing professional lighting for capturing beautiful moments with your little ones. With adjustable brightness levels and a diffused light effect, this kit ensures that every photo turns out stunning. Say goodbye to dark shadows and hello to well-lit, Instagram-worthy shots. Give the gift of capturing memories with the Creator Photography Kit.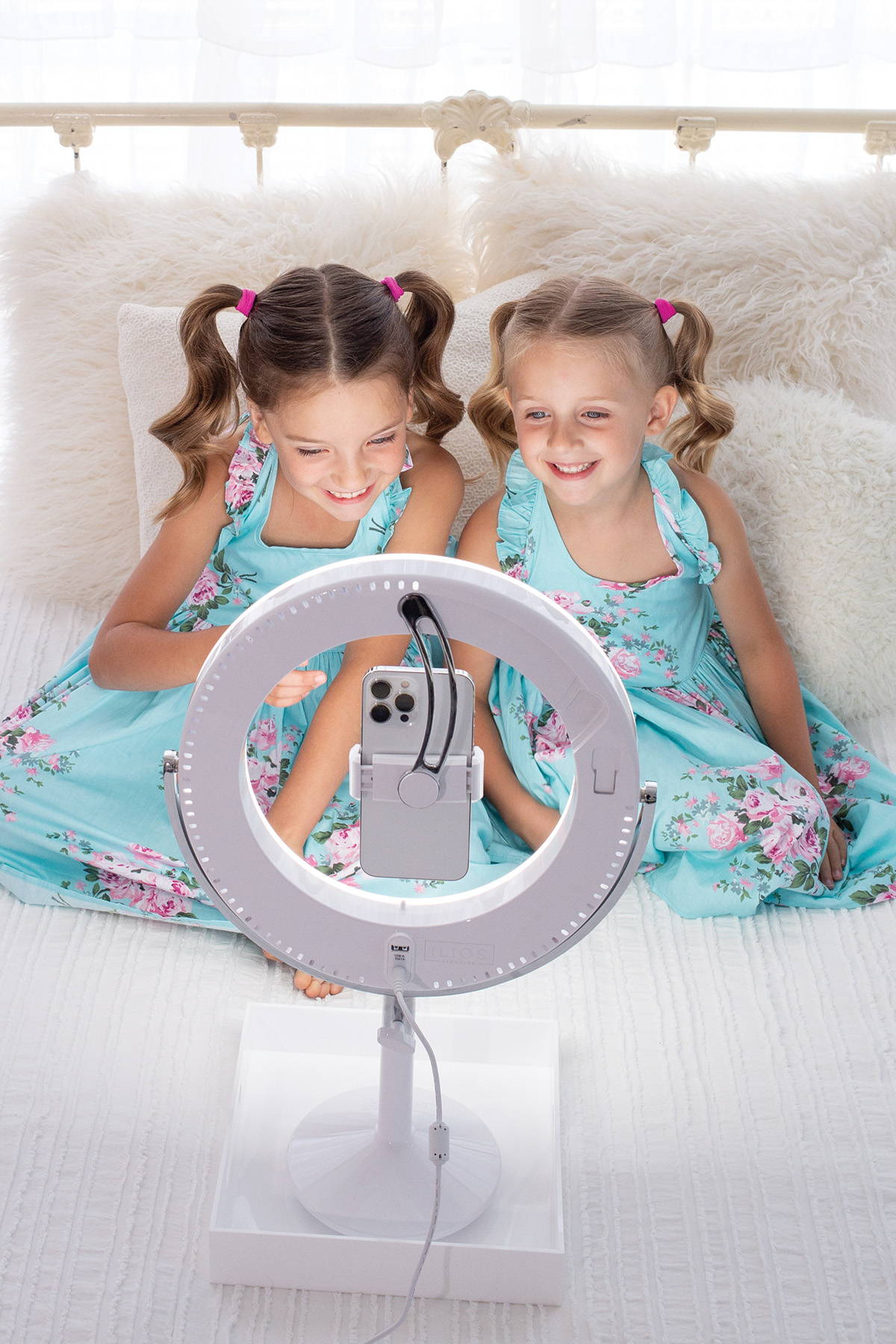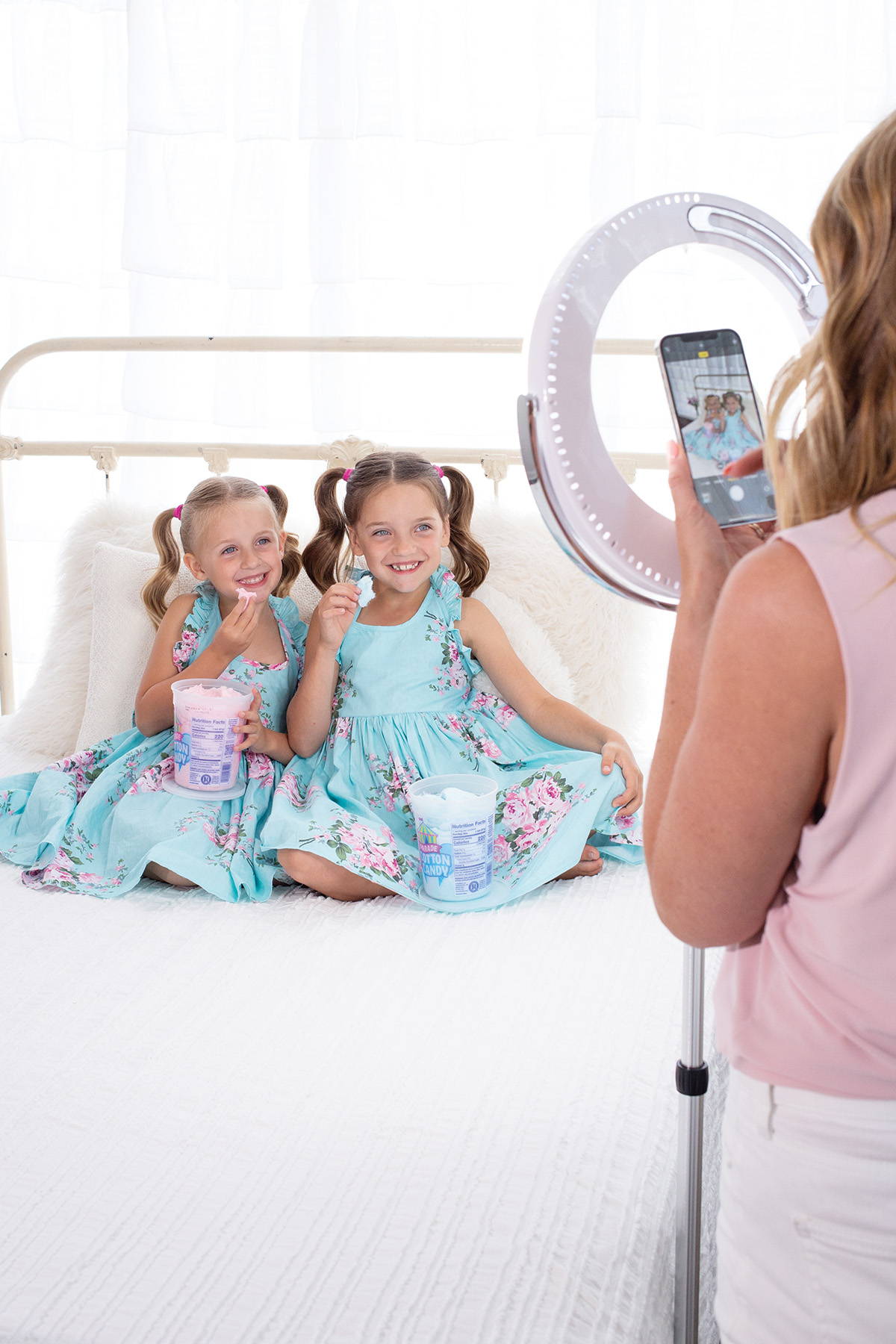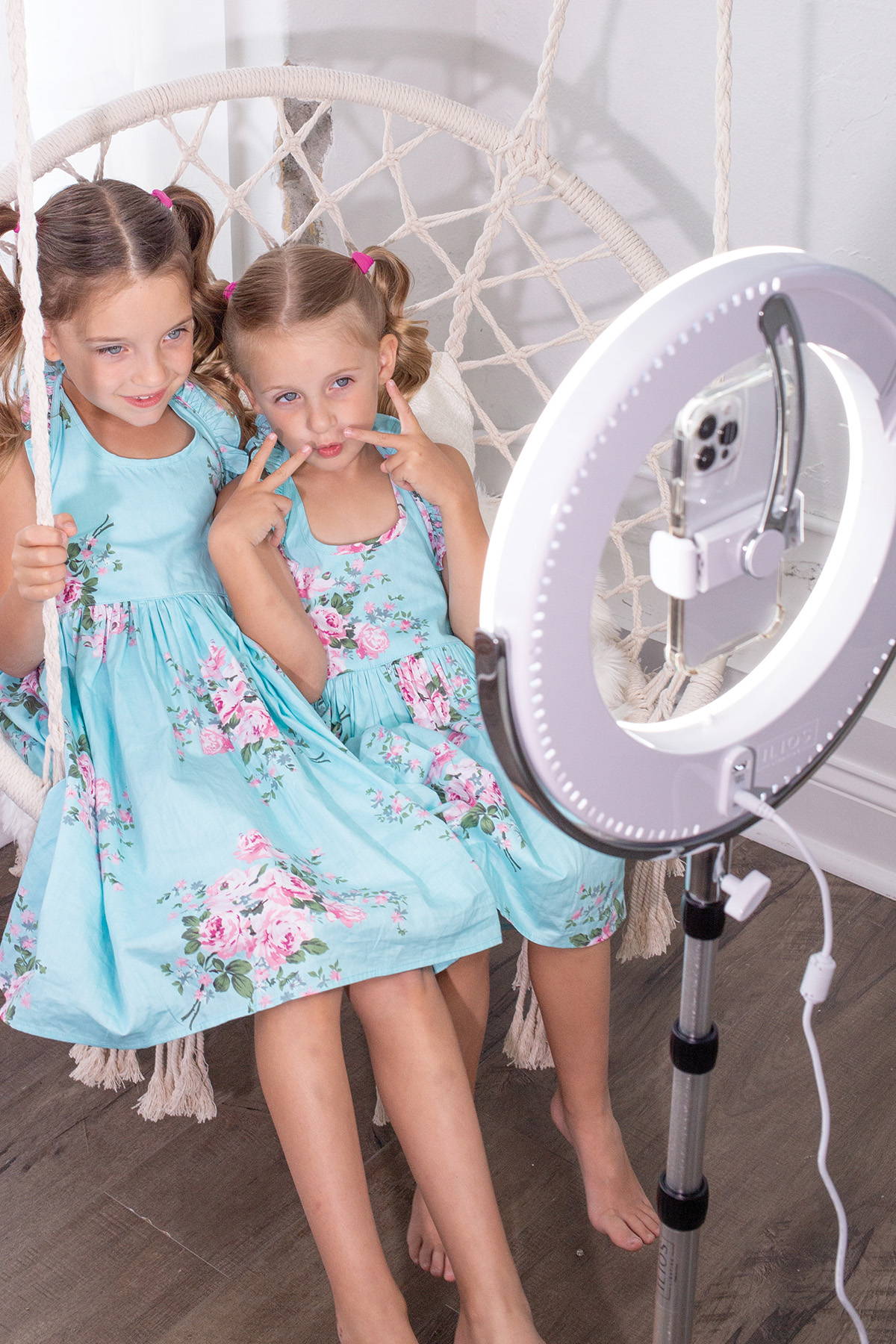 With a lighted wall mirror, men can say goodbye to guesswork and shaving mishaps. The enhanced lighting and visibility offered by the mirror helps achieve a precise and flawless shave every time, boosting confidence and leaving you looking your best.
Invest in a lighted wall mirror for your grooming routine and experience the convenience and accuracy it brings to your shaving regimen.